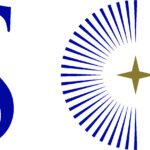 RSCM WA Choir Camp
RSCM WA's 46th Annual Choir Camp, 6th – 11th July 2021, Christ Church Grammar School, Perth.
Choir Camp is a holiday program open to boys and girls aged 8-18 who love singing.
Participants develop their skills as the participate in a 4-part choir, explore other creative disciplines, and make friends in a fun and encouraging environment. No previous choir experience is required.
Registration for residential students includes 5 nights accommodation, all meals, and for non-residential students includes lunch and dinner. All participants receive professional choral training, music, 'Voice for Life' resources and grading.
A fun and enriching holiday course where kids make life-long friends in a family atmosphere.
Show more