School Holidays Australia
School holidays & term dates in your state in 2020
School holidays & term dates 2019
Find out about the 2019 term dates for Australia's state and territory government schools.
Choose Your State
Term One Tips
This is a very important term as this is when the children start school. Yes it's time for your munchkins to get of bed and get motivated and go to that place they call school. This is probably the busiest school term of the year. – So normally in the January school holidays it's time to get ready for school. – Yes, all the school supplies have to be bought. – Normally schools will send out a list of what parents need to get. It's always best to be prepared for that first day of term one to make it less stressful. – Also in the January school holidays falls Australia Day so if your planning a barbeque with friends it's best to organise it a couple of weeks beforehand.I heard that pouring beer on sausages gives them more flavour! – There's also plenty of festivals to go to as well if you feel like venturing out. – Make sure you take a hat and sunscreen as you don't want to come back as red as a tomato! – If you want to plan an Easter get away now is the time to do it as well as a lot of stuff gets booked out in advance for the Easter long weekend.
Term Two Tips
In the April school holidays a lot of councils and a lot of different places have school holiday activities. Some are free and some are paid. – There are really some great programs that the Museums and Galleries do for children. – A lot of shopping centres also do activities for children as well. – April is also the time for Easter! Chocolate time! But we can't forget the religious significance of Easter as well when Jesus died on the cross. – If you are planning to spend Easter with family make sure you plan it well beforehand otherwise there are bound to be disagreements in plans. – We also can't forget another really important date in April and that's Anzac Day. Lest We Forget. – There are plenty of children's activities to do on Anzac Day and you could even take them to an Anzac Day March if there is one on.
Term Three Tips
In the June and July school holidays it is normally very cold so movies in bed with a cup of hot cocoa would be nice to warm you up. – Even checking out the snow would be great as it's snow time inVictoria in these months. Do you want to build a snowman? – Also this is the time to book your Christmas holiday. Six months in advance would probably be the best as again a lot of stuff gets booked out well in advance. – So many places to go. Do you want to travel interstate or travel overseas? So many decisions. – Again there would be heaps of school holiday activities in Winter to do. There would be Winter festivals to go to. – If you are planning to do a big Christmas as well, it would be best to start planning Christmas at this time as well to make it stress free.  
Term Four Tips
Again like Term one this is also a big term when everything is getting finished off for the school year. – You can start finalising Christmas plans in the September and October school holidays. – Also planning for New Year's Eve is another big one. Some people have a quiet New Year's Eve and some people like a big one. – There are plenty of children's festivals that do activities on New Years Eve. – Camping is another great activity to do at this time of year because it's not too hot or cold. – I think it's also great to include the children if they are old enough to plan school holidays. It teaches them planning skills and how to organise things. So there you have it, how to own the school holidays this year!
How many school holidays are there in a year?
There are 4 school holidays in the calendar year. Schools have around 12 weeks of holiday each year, but this does vary by area and school.
4 School holidays
12 Weeks school holidays
How long is a term in school?
Each school term has around 10 to 11 weeks.
How to make holiday transition to the new school term easier?
Routines are important for children. Getting back into the learning routine after the school holidays can be hard, so school holiday tutoring may make the transition to the new school term an easy one.
Our School Holidays Australia Guide
If using one word to sum up being a parent, we would say it's planning. It's parent's essential part of life. Knowing when thinking about the school holidays and what are the school holidays this year?
Whether you're wanting to go for a long weekend away or a beach holiday for the summer, it takes some planning. Our goal is to help give you a helping hand in the planning.
Lets take a look at all of the days that you need to save and bookmark in your diary for 2019 for the school holidays. You should always confirm with schools directly about specific dates, including pupil-free days.
Every effort is made to ensure that these dates are accurate. Although there are occasions when circumstances beyond our control may result in changes.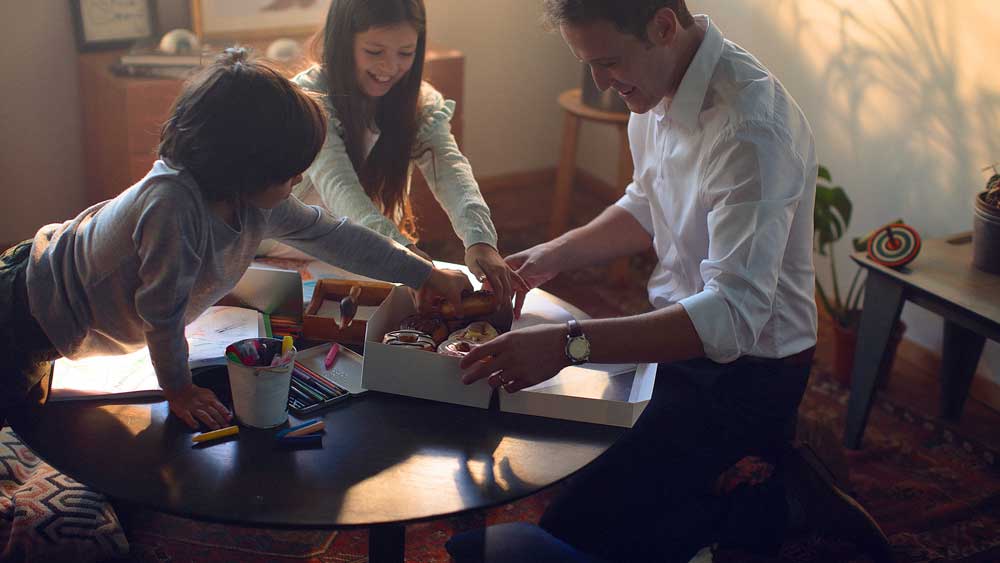 Click the links below to view the school holidays and term dates in your state.
Tips
Private and Catholic Schools dates generally differ slightly from state run public schools. You should always check with your local school for the dates specific to you. Visit Gov Site