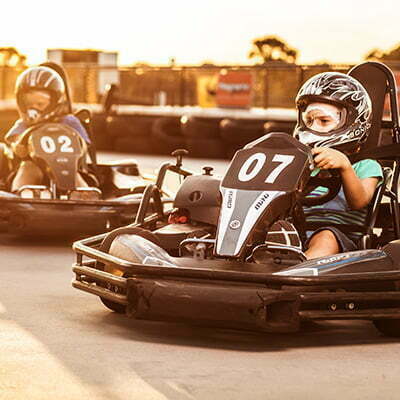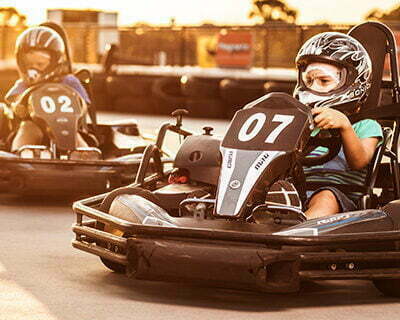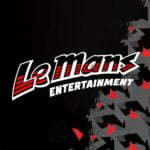 Electric Go Karts for Kids
Go Karting is not only some of the safest high adrenalin fun you can have as a kid , but there are a whole host of other great reasons to get involved. Go Karting is a fast-paced, social and safe way to get your kids out there and ready for anything.
Go Karting gives young ones a chance to work on their reflexes, a chance to learn how to handle adrenaline and helps them build that situational awareness that will help them stay safe when they make the step into driving on the roads.
The rush of Go Karting Racing is one thing, community driven aspect of what it takes to get good is another. Go Karting is a great way of teaching kids the social skills and ability to communicate that will see them carry themselves with confidence.
Our electric Go Karts are the perfect way of giving your kids a start in the exciting world of Go Kart Racing. If you're looking to give your kids the chance to learn how to cut a clean lap out in a safe and exciting environment, sign them up for our Young Drivers Academy to get started.
Show more