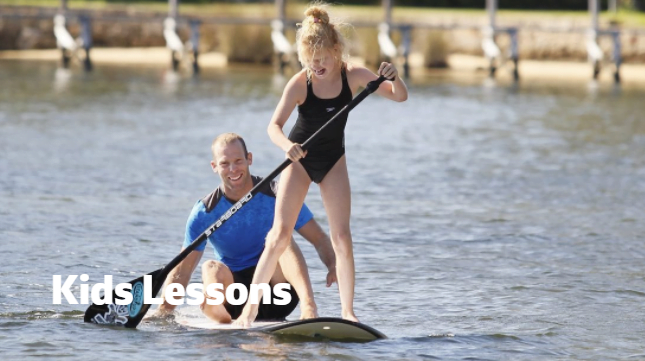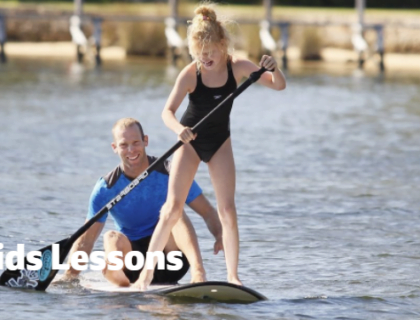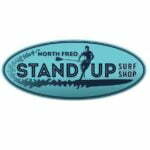 Enjoy Stand Up Paddle Boarding These School Holidays
Looking for a fun, healthy outdoor activity that'll keep the kids entertained for hours these school holidays?
Look no further than stand-up paddleboarding (SUP) – one of the fastest-growing sports in the world which is really easy to learn.
No previous surfing or kayaking experience is required and even a complete novice can have a go and enjoy hours of good, clean fun out on the water.
And with Australia's endless waterways and great climate, there's no better opportunity for kids to learn anew sport while at the same time, improving their fitness and balance, strengthening their bodies, enhancing their coordination and of course, having a blast!
So why not help your child go from bored' to 'board' these school holidays and introduce them to the fun and exciting world of SUP?
It's probably best to start with a couple of lessons so that your child learns the right technique from the get-go and can gain confidence quickly. The sport has grown so rapidly that there are now plenty of different locations where SUP lessons in Perth are on offer and you can choose from private instruction or group sessions.
Most places have SUP boards available for hire, although it is worth knowing that not all boards are the same and itis really important to get one which suits your child's height and weight. Generally, a child's SUP board will be smaller and shorter than an adult board. The thinner it is, the lower it will ride in the water, making it easier to balance on (and easier to carry!)
There are also specialist surf shops which offer SUP boards and accessories for rent and which will allow your child to try out a board on the water before making a decision. Remember, it's always worth getting advice from a knowledgeable professional so that your child gets off to a flying start.
If you're in Perth, the Perth StandUp Paddle School has a programme specifically designed to introduce students of all ages and abilities to the sport- with an emphasis on the fun of course! The lessons are taken by qualified instructors and include all aspects of paddling including water safety, balance and stroke technique with lots of games thrown in.
Their 'school' is affiliated with surfing WA and you can find more information here https://standupsurfshop.com.au/lessons/kids-and-schools-sup-lessons/. They also have a surf shop in Perth where you'll find friendly team members on hand to answer any questions or give expert advice – plus they have a huge range of SUP boards to hire or buy.
Stand up paddling is a great way for kids to enjoy the great outdoors and because it's become so popular, there are now plenty of SUP surf schools and board hire places to choose from. It's never been easier to try out this fun and exciting activity so why not get the kids out and about on the water these school holidays?
Show more