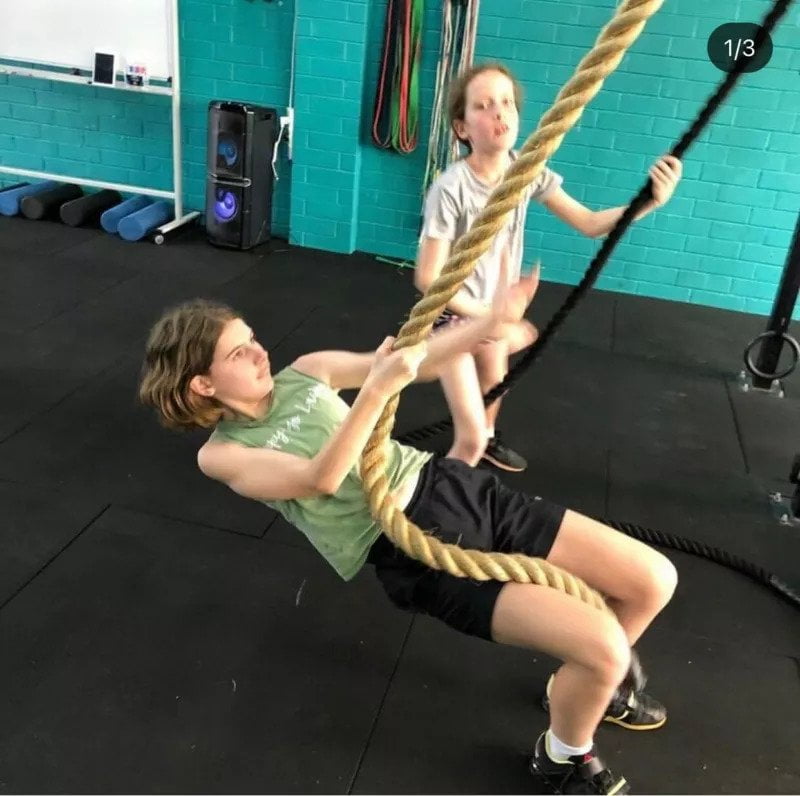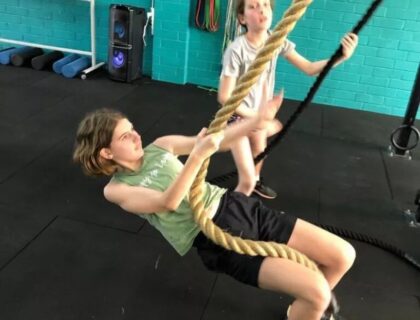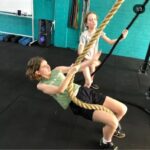 CrossFit Kids
CrossFit Kids classes are all about having fun and building a healthy habits from a young age! We work with a variety of movement from gymnastics to body weight training to age-appropriate weight lifting through to classic games and team building exercises. Our goal is to build confident, supported young ones who love exercise all through life!
Our classes include gymnastics, body weight movement, games, challenges, age-appropriate weights and mini workouts so they can be just like mum and dad – or even healthier! Your kids will learn coordination, body awareness, strength and skills that will support them in life and sport for many years to come.
Start your kids relationship with health and self care early. In this fun and positive environment we celebrate every new movement learnt, every small step forward and every child has achievements each day.
It can also be perfect for kids who are not typically sporty or feeling left behind or embarrassed by school sport options. In our classes EVERYONE has a strength and all movements are adjusted to match your child's fitness level and abilities.
Classes run Mondays and Thursdays 4-430pm and start from just $15.
Show more